Welcome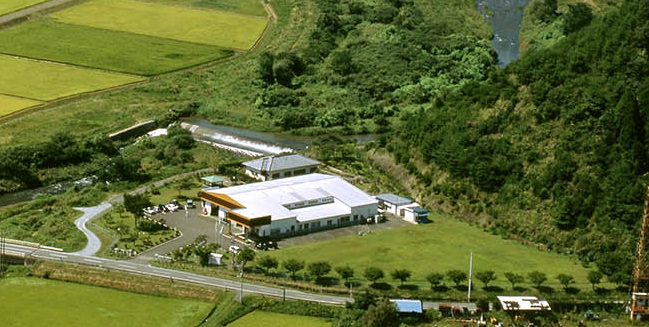 Pioneer Koki Co.,Ltd. is a company which is developing and manufacturing industrial machineries. Our main products are the machineries for adhesive tape production and we are recognized as the leading company within the tape industry in the world.
Especially, our multi-spindle lathe slitter for which we hold the whole patent can slit multiple log rolls simultaneously and automatically. Now, our multi-spindle lathe slitter is indispensable for tape manufacturing and we are exporting to North America, Europe, etc. for various kind of tapes
In 1994, the Minister of Science and Technology Ministry Award was given to Pres.Shunetsu Abe. Following year, the Yellow Ribbon Award(National Award) was also given to him appraising his achivement concerning technology diffusion. 1996 is the 50th memorial year in the machinery business for our President Shunetsu Abe. He founded Abe Kikai Seisakusyo(former organization of PNK) 50 years ago. Holding the customers' credit that we have got in 50 years, Pioneer Koki is heading for the future creating our own, new technology.
Outline
Name
Pioneer Koki Co.,Ltd.
Founded
December, 1966
Head Office
4-30-15 Hayamiya Nerima-ku, Tokyo 179-0085 JAPAN
Fax.+81-3-3993-8193
Shirakawa Works
1-2 Suriusuyama Tsuryu Nishigo-mura, Nishishirakawa-gun
Fukushima 961-8081 JAPAN
Fax.+81-248-25-1889
Representative
Motomasa Abe
Capital Stock
30 mil.yen
Employees
14 men and women dedicated
Main Bank
Bank of Tokyo-Mitsubishi UFJ
Principal business
Adhesive tape manufacturing related machines
Cutting machine, winding / rewinding machine, slitter
Various other automatic and labor-saving machines
History
| | |
| --- | --- |
| 1946 | "Abe Kikai Seisakusyo" was established in Tokyo |
| 1966 | Established Pioneer Koki Co.,Ltd. as a sole agent of Abe Kikai Seisakusyo |
| 1978 | Abe Kikai Seisakusyo Co.,Ltd. was united with Pioneer Koki Co.,Ltd. |
| 1986 | Moved the head office from Kita-ku, Tokyo to the current address |
| 1989 | Shirakawa Works was finished and the manufacturing devision was transferred to Shirakawa |
| 1993 | Received the 18th Invention Award / Invention Achievement Award from the Japan Invention Promotion Association |
| 1994 | The minister of Science and Technology Award was given to Shunetsu Abe, Former President |
| 1995 | The Yellow Ribbon Award was given to Shunetsu Abe, Former President |
| 2016 | 70 Years in business |
Patents
Japan
Patent
476332
509785
548840
675284
792468
693839
1933244
Gadgetry
955519
2268165
U.S.A
4805498
U.K.
2264665
Canada
2061863
Slogan
Brighten up working and living by always saying "thank you"